Today we are going to review Math Blaster. Brendan has been playing this game for the computer for a few weeks now. I will be telling you about the game and sharing some images from the game.
MathBlaster.com is a futuristic online adventure packed with wacky aliens, high-tech gadgets and, of course, math!
As new recruits at the prestigious Blaster Academy, your kids will play arcade-style math games and race through high-speed missions with the help of a cast of characters that are out of this world! After learning the ropes in Blaster Academy, new cadets will join the Intergalactic Space Patrol (ISP), an elite team of Blasters sworn to explore and protect even the furthest galaxies and deepest black holes of the universe. Armed with the most advanced gadgets and fine-tuned math skills, the cadets of the ISP will travel to exotic new planets, discover bizarre alien races and face extraordinary challenges!
Are your kids ready to blast into an intergalactic adventure that adds up to total fun? Click Play Now and let the adventure begin!
How Does it Work?
After registering and installing our 3D engine, Unity, simply launch the game and let your kids explore the planets and galaxies of Math Blaster!
Is it Safe?
Absolutely. Over the past 25 years, the Math Blaster brand has earned the trust of over 10 million parents and teachers by providing safe, age-appropriate games for kids. MathBlaster.com is no exception. Our pre-programmed names and other built-in safety features are designed to protect kids and prevent personal information from being shared. Plus, our parental controls give parents the power to select the perfect level of interaction for each of their kids.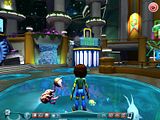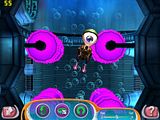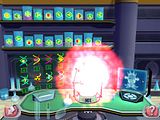 Brendan has been playing this game and he says that it is really fun. You pick your own blaster and you walk around and play math games. You can play and clean and also play hide and seak with your mutt. You can race and make your own track. You can train your mutt to fight robots. Also you have a B force blaster shooting targets. Over all this is a great game for your children and is a safe one to paly as well.
Want to win a 3 month membership to
"
Disclosure
:
I was provided with a membership good for Math Blaster and Knowledge Adventure at no cost by Knowledge Adventure in order to test the products' abilities and give my own personal opinions on it. The opinions I have given are mine and may differ from others but were not influenced by the company or the free product provided."