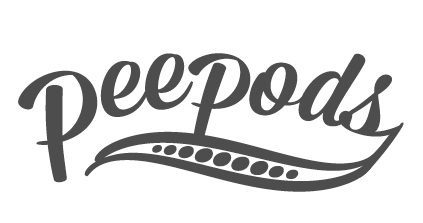 With my love of cloth diapers I wanted to find other options for more comfort and to try and be a bit greener. In my search I found cloth pads. The ones I will be showing you today are from
My Pee Pods
. I was sent a set of pads to try out.
A set of three pads retails for $38.00.
These pads are machine washable and dryable!
Environmentally friendly alternative to disposable products
Super comfortable and durable
All one piece - no fussy inserts or flaps
This set is available in the color shown espresso and also in cranberry.
For me these were good for my light days. I like to use a thicker more heavy flow pad for daytime use. If you are lighter then these would be great for you. She also has these in a set of 7 and some long and even nursing pads. The stitching is great and they are nicely made.